Hyundai Curacao Service & Parts Cars and Trucks
Having experts do the service for your car is very important.
While some people think that service is only necessary when an engine lights comes on, it is advisable to let experts do your service intervals regularly.
Having your car serviced and maintained regularly by a professional, is a essential part of a vehicle ownership.
Our teams of experts check every detail in your car to make sure that this is functioning well and that you do not encounter any problem on the road. 
We check you car's engine, brakes, exhaust system, and many other main components, as well as the performance of your cars' air flow, coolant, coils, etc.
Expertise
When you bring your Hyundai to our dealership for service, big or small, and / or a repair, you can be at ease, that your vehicle is in good hands. Our technicians have expertise and special training in particular Hyundai vehicles.
They have taken courses, as directed by the factory, to fully understand each model. Also when you bring in your car for service, we check if your car has a recall standing out and will carry out any correction needed as per factory instructions.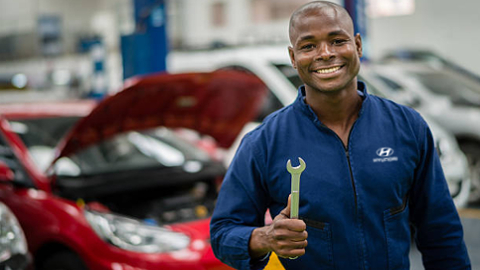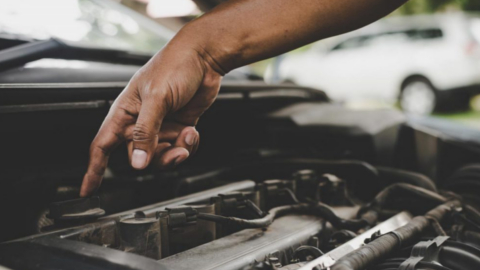 Diagnosis
Having the right diagnose carried out on your car by an expert is vital. Regulars diagnosis can detect problems with your vehicle before they require expensive repairs or in worse cases, that your car breaks down.
We have knowledge of the latest  technologies and make use of  specialized  diagnostics tools and updated software to accurately point out any problem your car might have.
Repair and service
Whether it's a small or a big service and/or repair, you can rely on us. Our reliable and trained, technicians offer professional vehicle service and repairs.
No job is too big or too small to tackle. You simply have to book for an appointment and we will take care of the rest.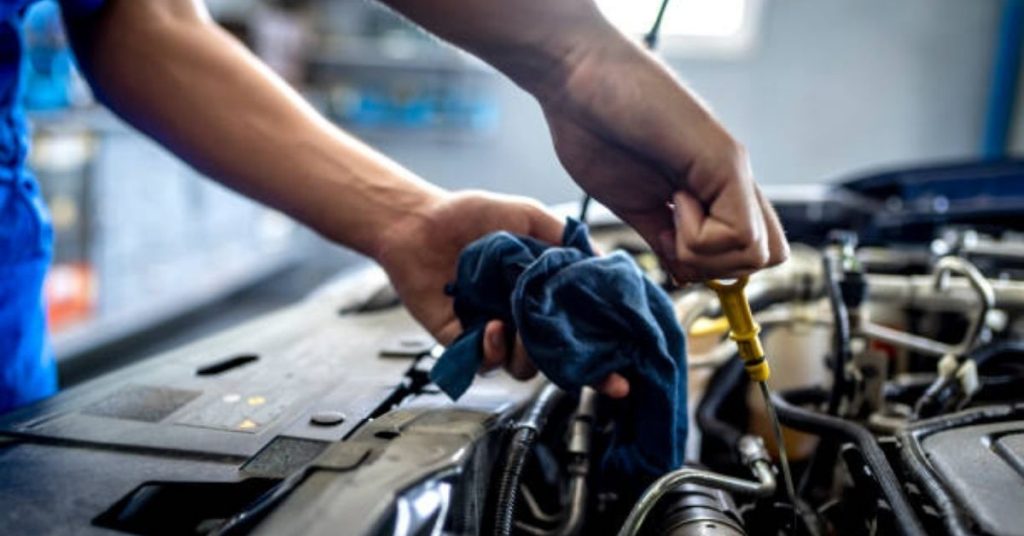 The Hyundai genuine parts are designed to the highest standards to deliver the best results. Over the years, Hyundai has invested heavily on research and development to make sure that each genuine part is of high quality, and comply with the highest standards of reliability and durability.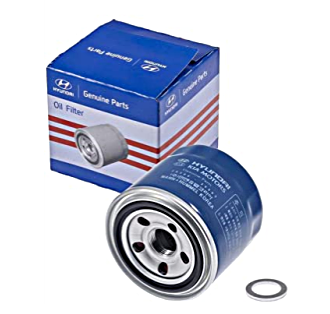 The right oil filter helps remove dirt chemicals from your car's engine oil that can accumulate in your engine. It is very important to have clean motor oil to avoid wear and tear and eventually engine damage.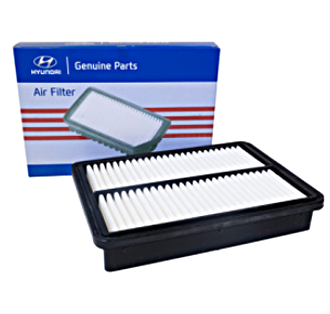 Engine and Cabin Air filter
Having the right engine air filter will prevent harmful dirt and other pollutants from entering your engine.  A cabin filter avoids dirt (like dust and other outside particles) to enter your car's interior through your air-condition vents.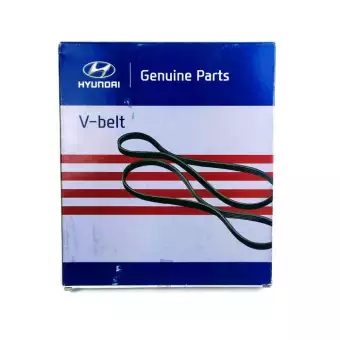 The genuine V-ribbed belt transmits power to components such as hydraulic pumps, the alternator, and the air-condition compressor  efficiently. They provide excellent speed, traction and load capabilities.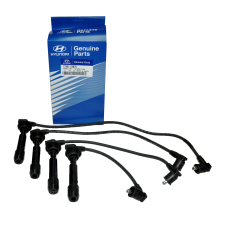 It is essential to use original and solid core spark plug wires, because these have lower resistance than other non genuine wires to maximize the energy sent to the spark plugs.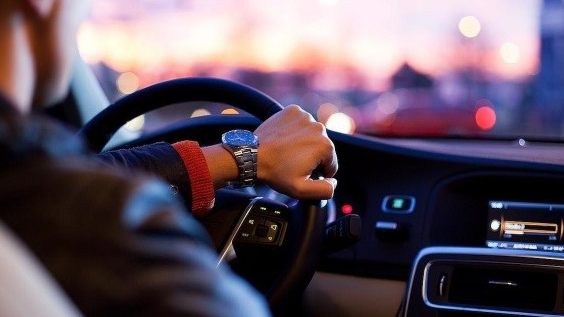 When you leave your Hyundai for maintenance and / or repair and don't have transport to get you back to work or home, this is no problem. Just let us know you need this service when making the appointment and we can drop you off.
Our shuttle bus  leaves at 8:10 every morning for those
who need to be transported to work or home.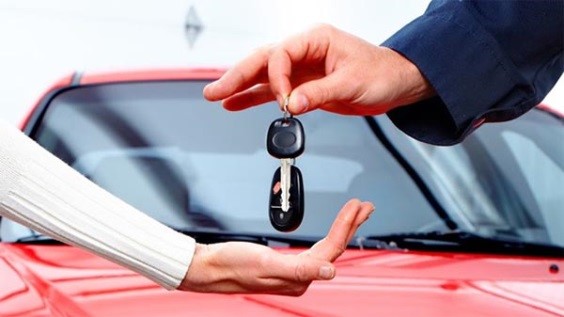 You have left your Hyundai for maintenance and / or repair
and need instantly another car ?   
No problem:
We also have Hyundai's that you can rental. Just let us know you need a rental car when making the appointment for service or repair and we will have a
Hyundai rental car ready for you against a very attractive price.